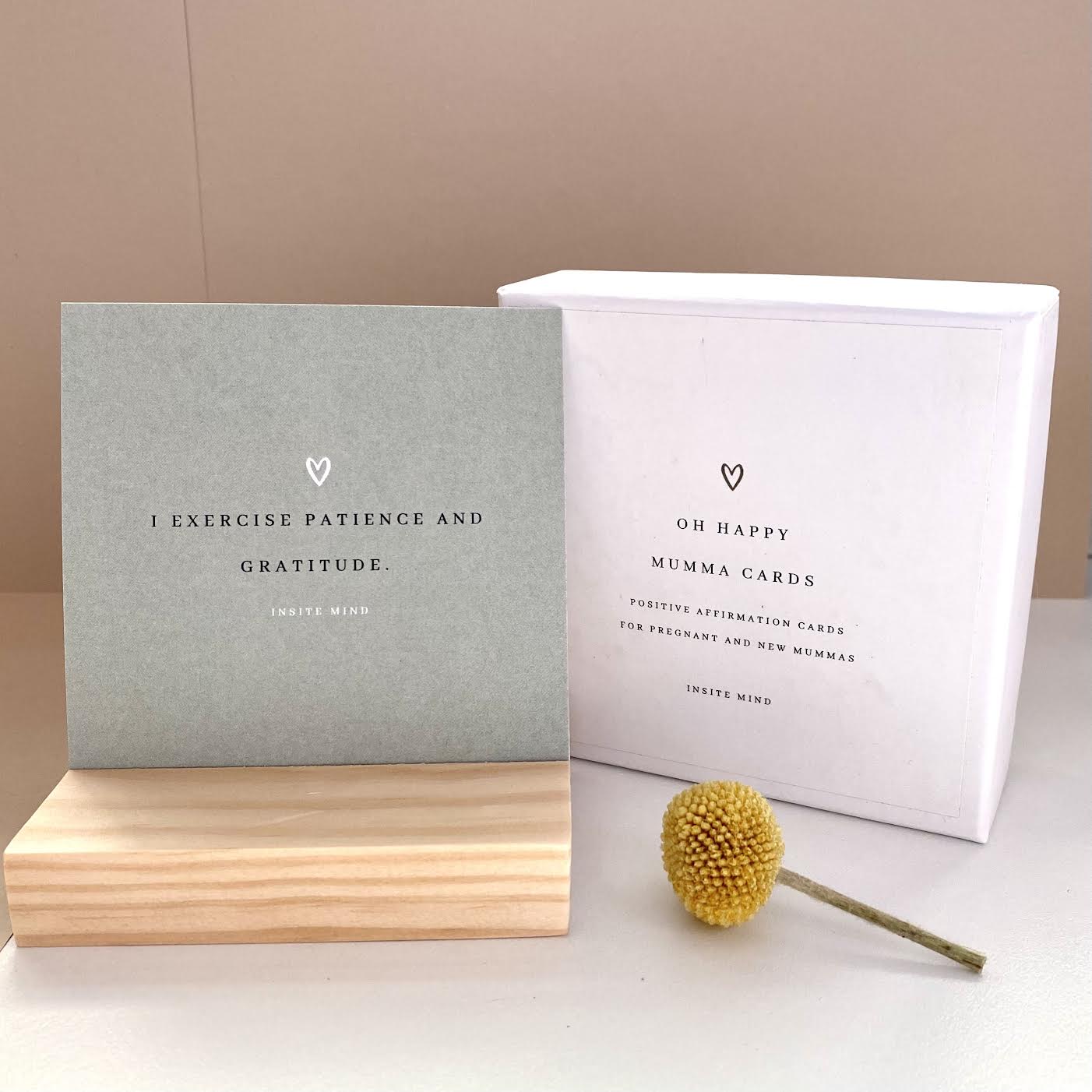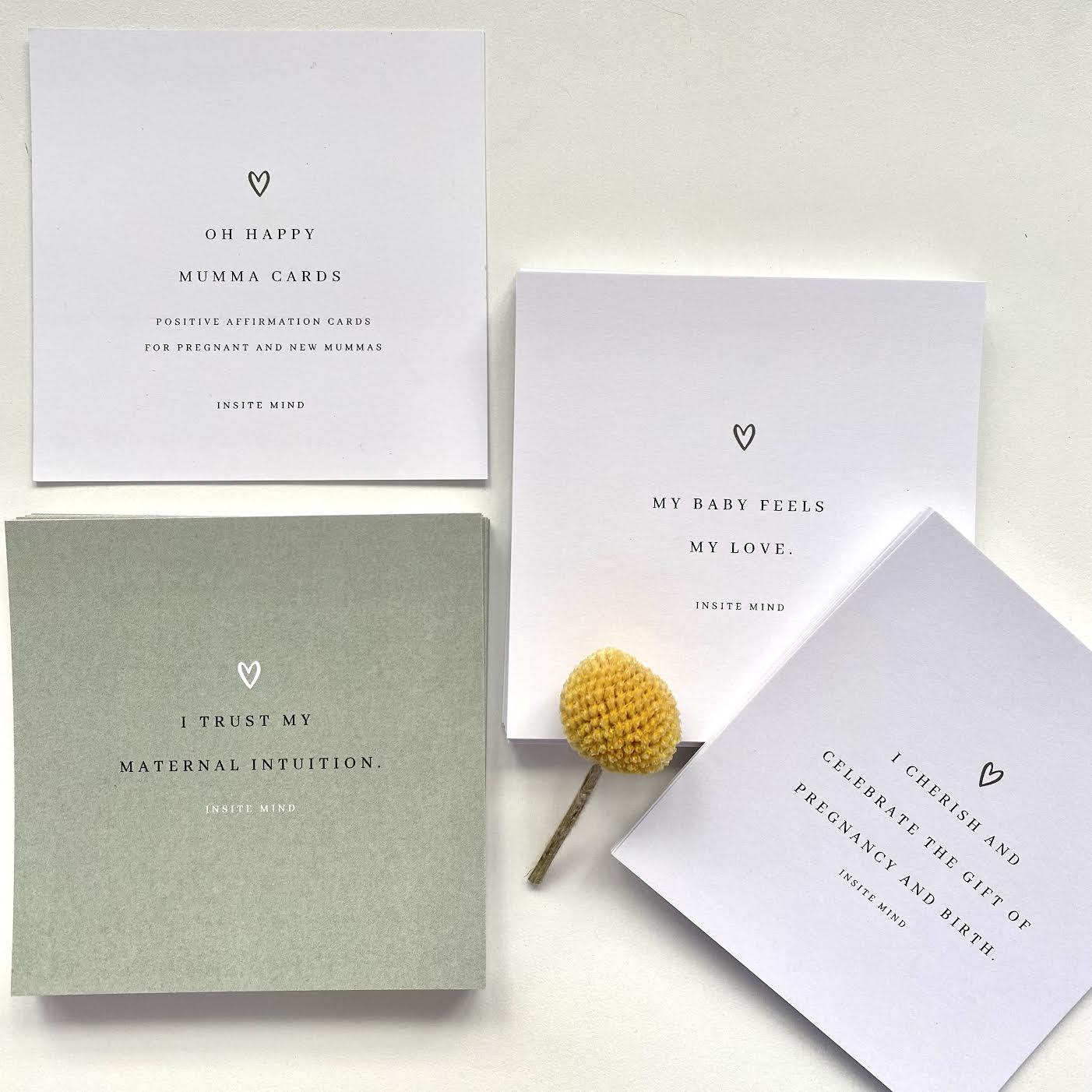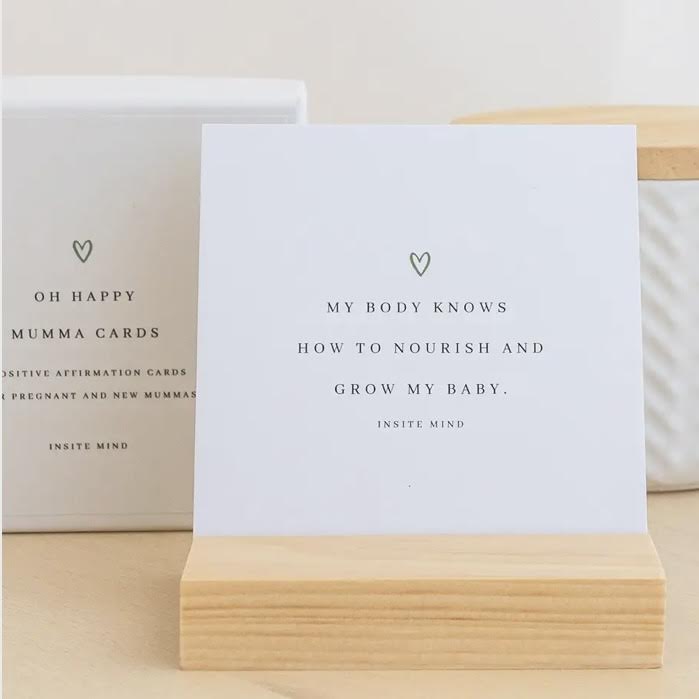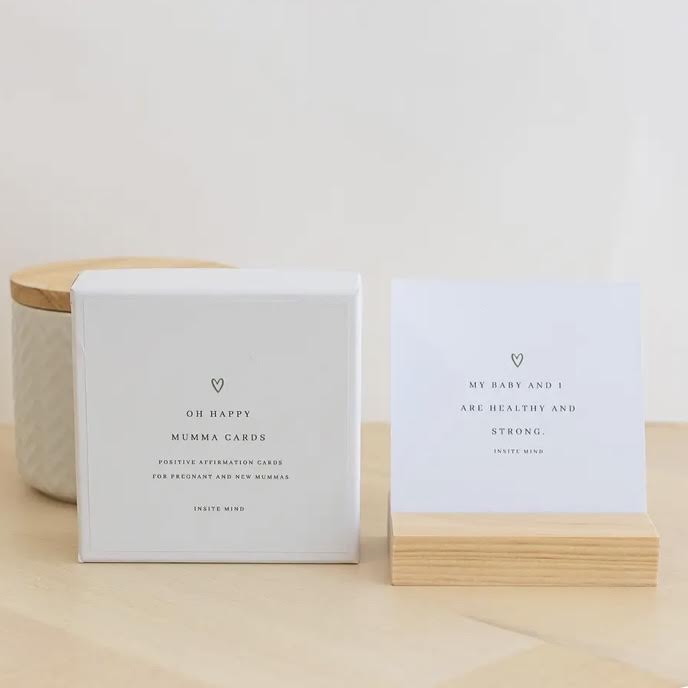 Pregnancy + New Mum Affirmation Cards
Being a new Mom is one of the most beautiful and challenging times in one's life!
Good thoughts create happy mums, and taking care of your mindset during pregnancy and throughout the postnatal period is one of the most important things a new mum can do.
These beautiful Oh Happy Mumma cards are split into two parts... the first 26 cards are birth affirmations, and the second 26 are positive thoughts cards for new mums.
Display your cards in our beautifully crafted stand around your home, your child's room, or anywhere you can see them each day. Using tools such as these cards reminds us to take time in our busy day to stop, reflect and reset our minds.
Thousands of mothers use these best-selling Mumma cards to help take care of their mindset daily!

The pack includes a beautiful wooden stand and presentation box.

The Maker:
Self-care is such a simple concept. However, we should never underestimate the impact an affirmation has on a person's life! Laura, the owner of 'The Gratitude Collective,' is a self-care enthusiast from Sydney, Australia.

Pregnancy + New Mum Affirmation Cards