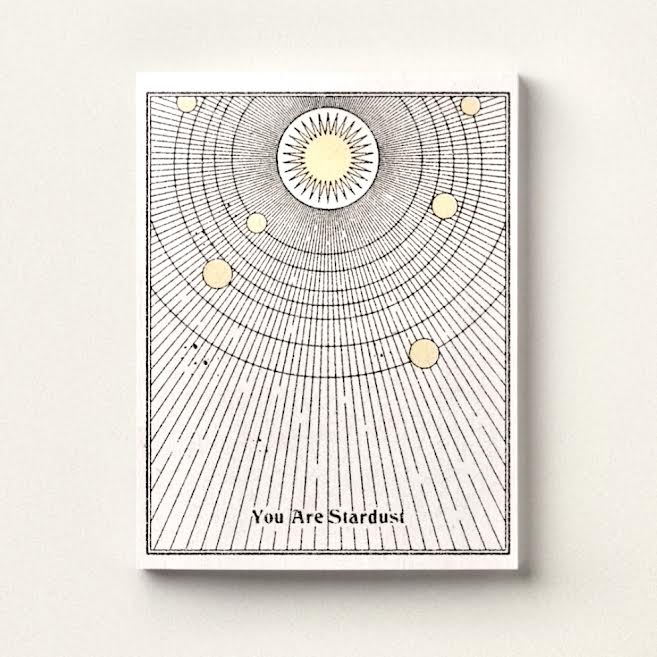 Art Print | You Are Stardust
'You are Stardust' | Print 11" x 14"
"We 

are travelers on a cosmic journey, stardust

, swirling and dancing in the eddies and whirlpools of infinity. Life is eternal. We have stopped for a moment to encounter each other, to meet, to love, to share." 
Paulo Coelho
*This artwork is digitally created & printed on white archival matte paper, and the 'pulpy paper texture' is printed onto the white paper.
 Handmade in the USA
The Maker:
Daren Thomas Magee is a freelance illustrator, muralist, and designer. He considers himself "just a dude who loves to create and share his creations with the world." His inspiration comes from many sources, natural and supernatural. His work aims to speak to the space between imagination and reality and hopes to leave you to float off in that liminal space into someplace entirely new. 
Art Print | You Are Stardust