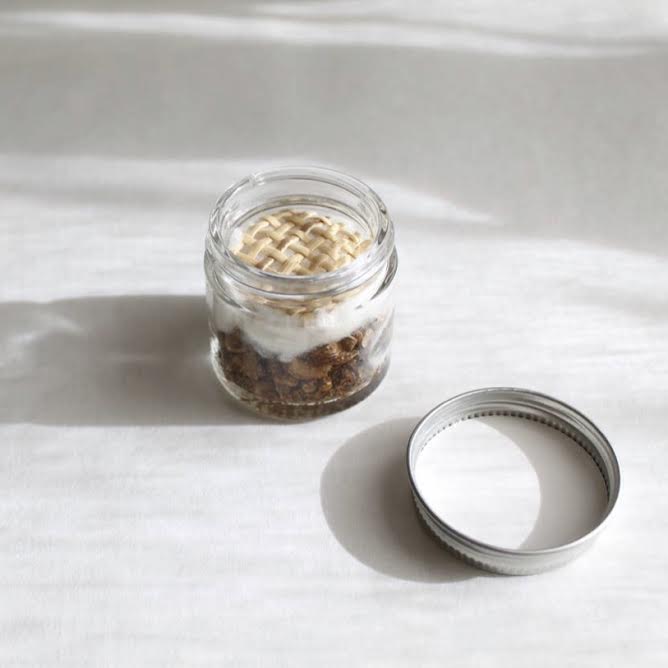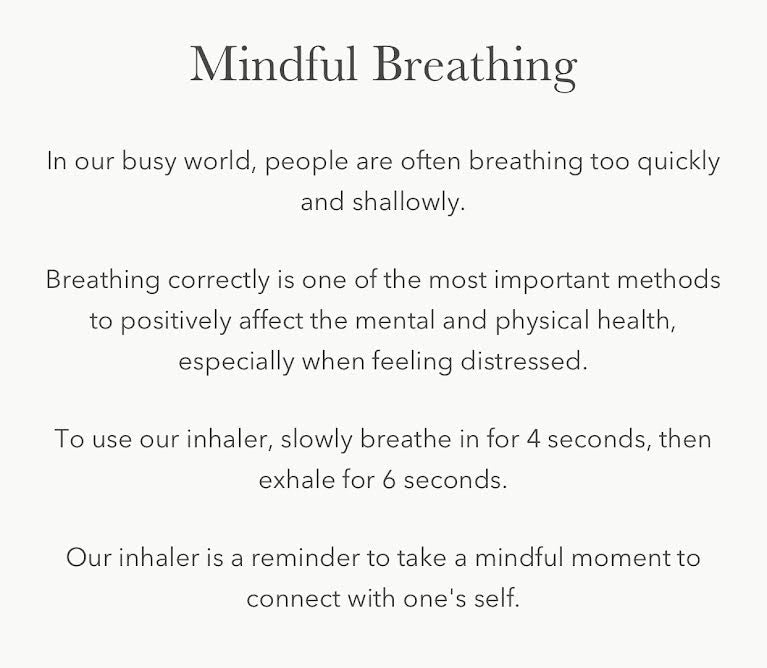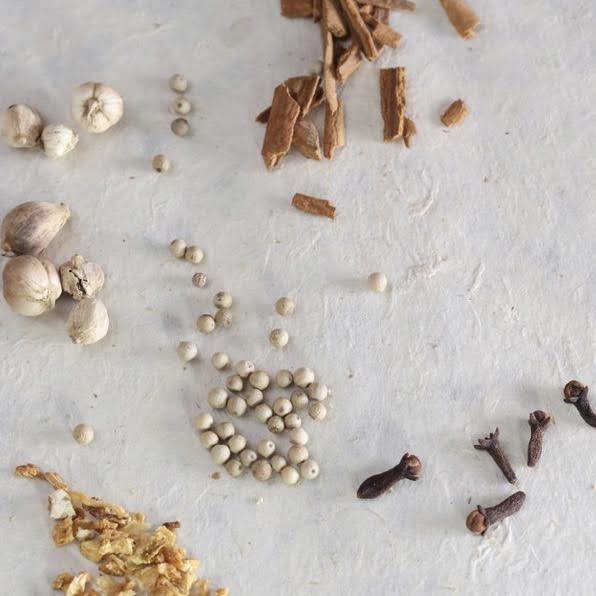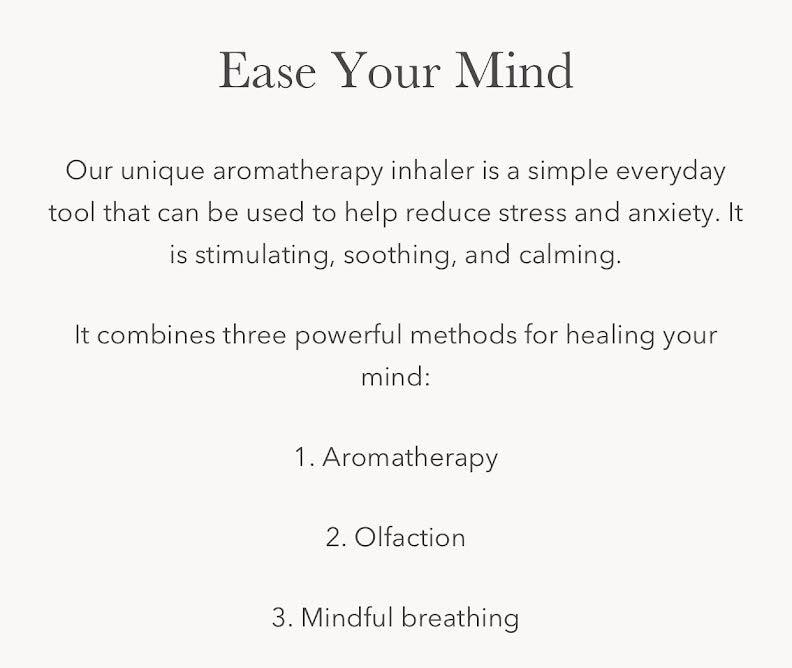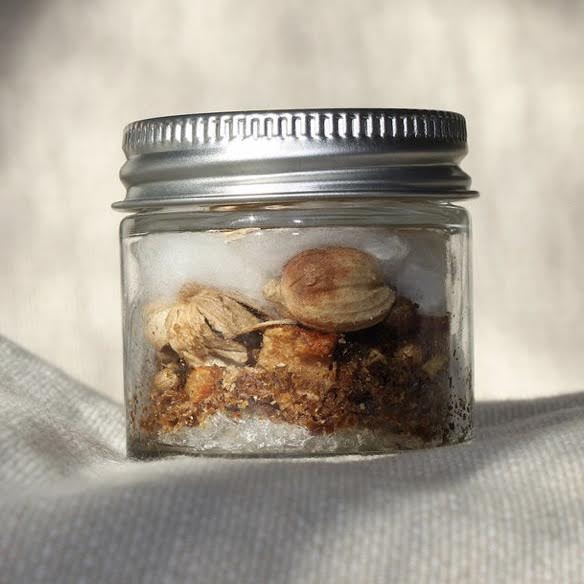 Rise & Refresh | Morning Aromatherapy Inhaler
A unique, stress-relieving aromatherapy inhaler for everyday use. Every jar is filled with organic essential oils, inspired by medicinal French aromatherapy, and aromatic spices inspired by traditional Chinese medicine. A clinical aromatherapist formulates all oil blends.
"Rise & Refresh" Aromatherapy Stress Reliever for the A.M.
Are you experiencing grogginess in the morning? Having a hard time getting out of bed? Then, deeply inhale "Rise & Refresh" in the morning to boost motivation, feel refreshed, and cultivate a positive attitude for the day. 
"Rise & Refresh" Morning Inhaler
- Use the inhaler in the morning to start the day with positivity. 
- Reduces stress-related to anxiety, tiredness, and tension
- Refreshes and energizes the mind
- Increases alertness and joyfulness
- It lasts 3~4 months after opening
Directions: Hold the jar 3~4" away from your nose, deeply inhale for 4 seconds, then slowly exhale for 6 seconds. Repeat as necessary. 
Ingredients: Essential oils (Lemongrass, Sweet Marjoram, Eucalyptus, Camphor), Menthol, aromatic spices
Dimensions
2" l x 2" w x 2" h

Handmade in the USA

The Makers: 
Madison + Green was founded by a mother-daughter duo, Mia and Jasmine, after discovering traditional Thai inhalers' therapeutic properties. Both Mia and Jasmine fell in love with the stimulating, soothing traditional remedies, especially when feeling overwhelmed or stressed.
They kept the inhalers on their office desks, and every time they felt irritated or overwhelmed at work, they took a deep breath and calmed their minds. Mia, a longtime exponent of aromatherapy, and Jasmine, a certified clinical aromatherapist, decided to bring together traditional Thai inhalers and Western aromatherapy. The resulting range of remedies was a stimulating yet calming collection of inhalers that mother and daughter carefully designed for specific purposes.
Everything is carefully handmade, and all essential oils, spices, and herbs are organic, sustainably sourced, and fair-trade.
Madison + Green is proud to be a company that is owned and run by women.
Rise & Refresh | Morning Aromatherapy Inhaler