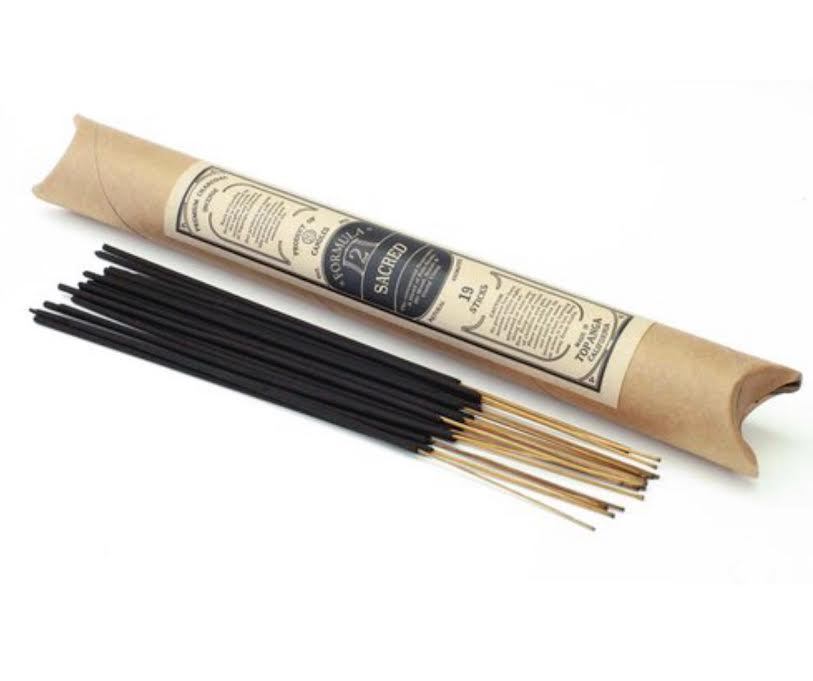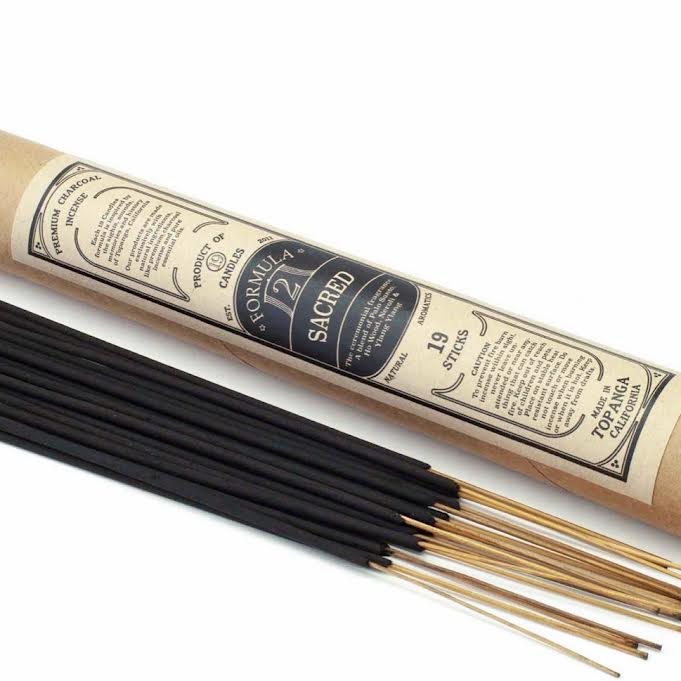 19 Candles | Sacred Incense
Premium charcoal incense and natural essential oils
Created for celebrations and communal settings, 19 Candles Incense sets the stage for your inspirational moments!

Known as the "high place" by the indigenous Tongva people, Topanga has always been a place of spiritual and creative inspiration. This blend of Palo Santo and floral notes is a fresh offering to ceremonies in the canyon.
Notes: floral, sweet, woody
essential oils: palo santo (top note), ylang-ylang, neroli and patchouli
Package contents: 19 Sticks
The Maker:
Scents can evoke a memory, a place, or an emotion. 19 Candles developed a collection of natural candles and incense, inspired by personal experiences in Topanga Canyon, California.
All products are entirely made by hand in their studio, using natural non-GMO ingredients. Even the cardboard packaging is recycled material, and all the labels are printed locally on vintage letterpress machines.
19 Candles was an ancient Celtic ritual - a part of the Imbolc: A festival marking the beginning of spring.