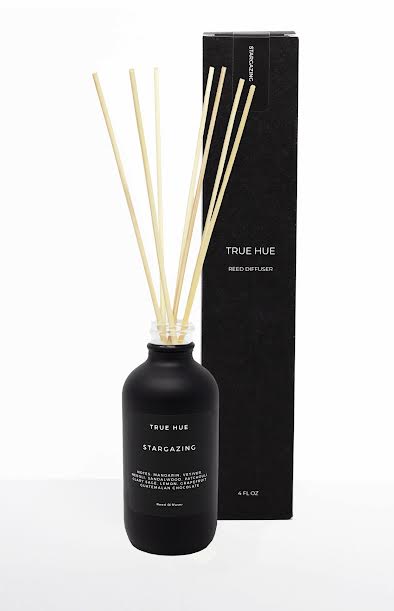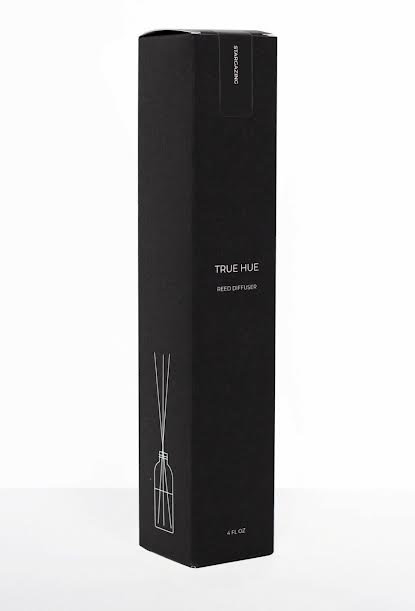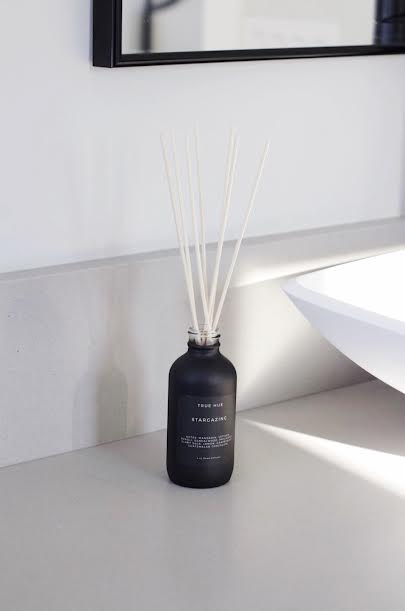 Laying on the cool grass under meteor showers. Stars dash against the dark blue atmosphere. All things wild have gone to sleep. 
Mandarin, vetiver root, and sandalwood.
4 oz, the phthalate-free formula is an easy and long-lasting alternative to fill your space with fragrance. Our scents come from essential oil-based fragrance oils (all are Prop 65 verified). Flip over reed sticks every 1-2 weeks to enhance the output of fragrance. The bottle lasts between 2 - 3 months. Comes with 7 rattan reed sticks.
Handmade in the USA
The Maker:
Inspired by clean, functional design and a soul for adventure, True Hue seeks to produce the best line of home fragrances that remind you of wandering through the forest, soaking up the sun by a cool, blue lake, and dancing in the moonlight.
True Hue uses 100% natural soy wax extracted from US soil, essential oil-based fragrance oils that are phthalate-free, and vegan, GMO-free bases for our sprays and diffusers. True Hue strives to provide their customers with a planet-friendly experience.