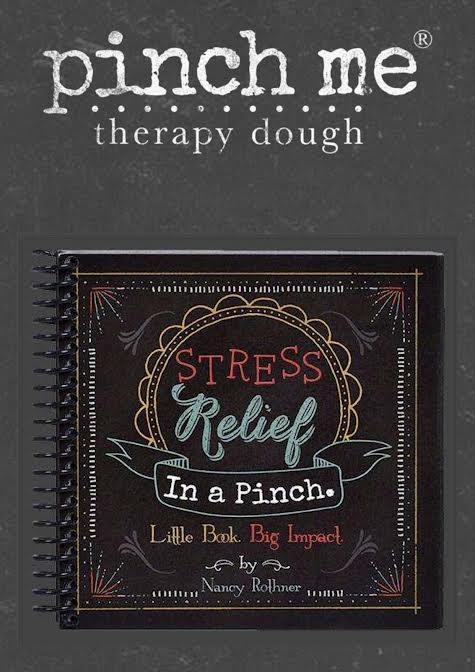 Stress Relief In A Pinch
Little Book. Big Impact.
By Nancy Rothner
The perfect companion for Pinch Me Therapy Dough!
This 64-page book offers a guide to molding Pinch Me Therapy Dough into various shapes with their emotional meanings providing an interactive meditation experience. Also, this book stands alone, offering helpful strategies to destress when you may not have your dough.
Dimensions
6" l x 5.5" w x 0.5" h
Made in the USA

The Maker:

Nancy Rothner, the creator of 'Pinch Me Therapy Dough,' is a clinical hypnotherapist specializing in stress reduction. Having seen first-hand the toll that tension takes on the body and mind, she embarked on a quest to create a simple, holistic stress reduction technique that could be used anytime, anywhere. A non-prescription, drug-free, as-needed relief supplement that stressed-out souls could use 'in a pinch.'
Today's high-impact lifestyles can take a toll on our precious systems, especially when trying to relieve stress naturally. Pinch Me Therapy Dough is a professionally developed, soft, pliable dough infused with calming aromatherapy to replenish, rejuvenate, and return to the center. Massage between your fingers and feel the stress begin to fade away—a simple, holistic way to take the edge off.