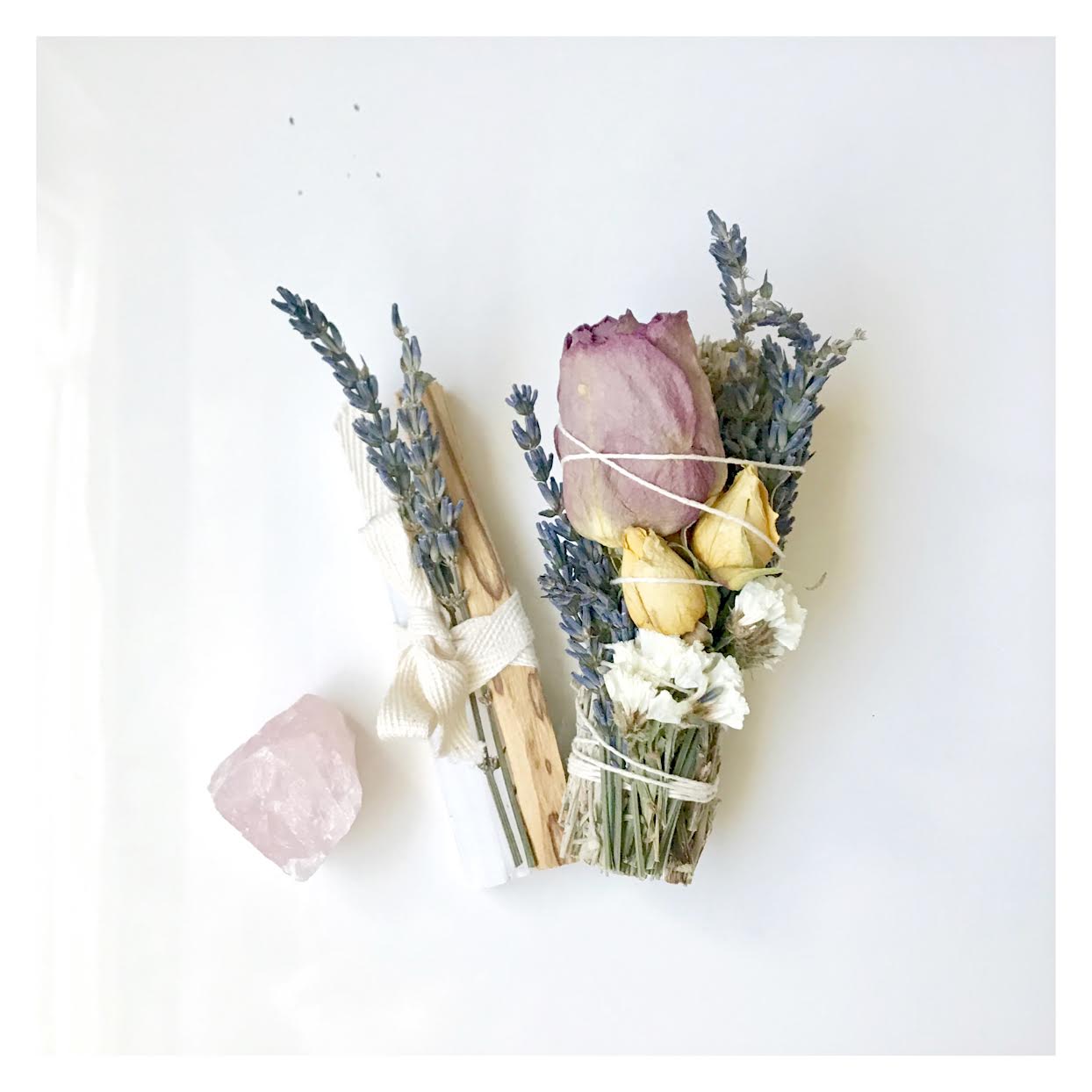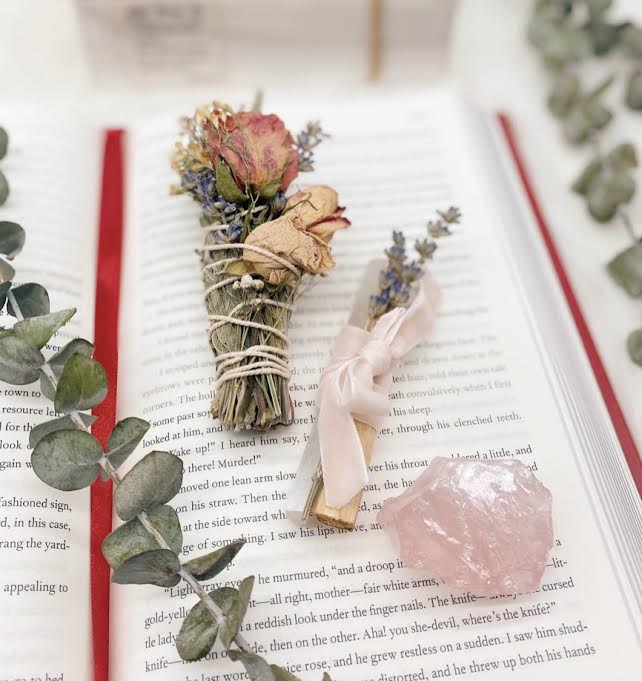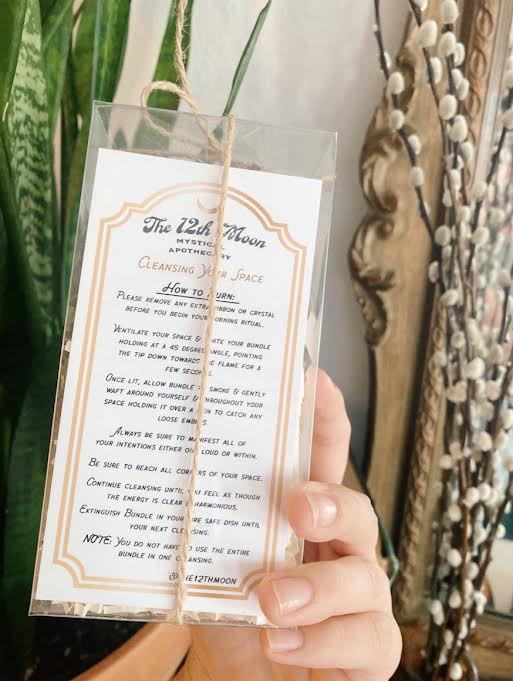 The 12th Moon | Love Ritual Kit
Be kind to yourself and practice some essential self-love or remind someone of how loved they are! 
This kit is designed to help you claim your life, claim your desire, and declare that true love is yours.
KIT INCLUDES:

•Floral Green Sage Bundle or Blue Sage Bundle depending on availability and colors may vary
•Palo Santo wrapped with Lavender and Selenite (ribbon color may vary)
•Raw Rose Quartz
•Also includes an instruction card on "how to burn" your bundle
•Crystal property card for both crystals in the box
•All placed in a clear box wrapped in twine ready for gifting!
*Please remember stones are natural & bundles are hand-tied so no two sets will be exactly the same. Dried floral shedding is also perfectly normal.
*Our paper shred is Green Way® Eco-Fill made from 100% recycled paper in an off-the-grid, water-powered mill

Handmade in the USA
The Maker:
The 12th Moon handcrafts celestial and mystical goods for you and your home! Creating unique items you can enjoy with love and purpose is a passion. The majority of the product is handmade by the owner herself. However, sometimes she partners with artisans from all over the world to help bring her ideas to life. 
The 12th Moon | Love Ritual Kit