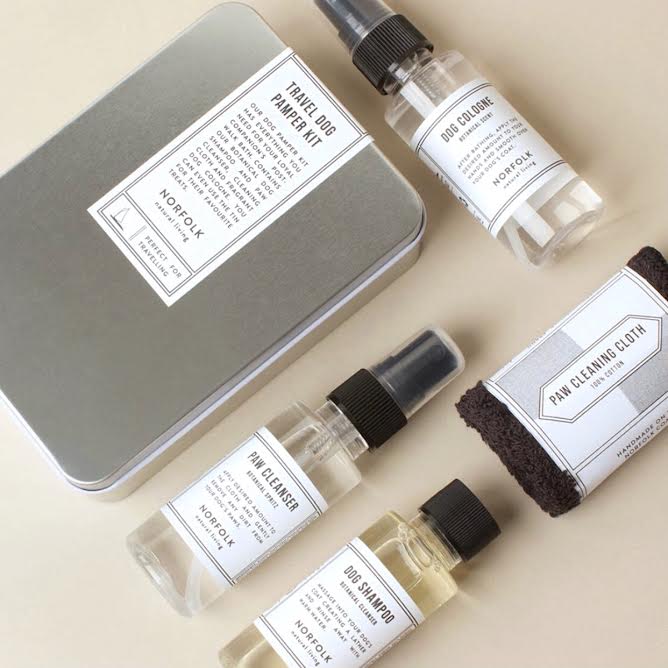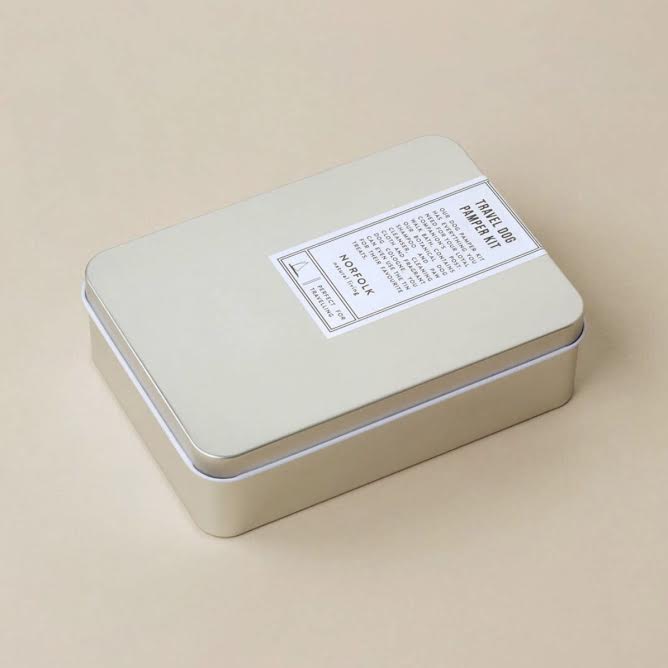 Life is enough of a challenge without worrying about the chemicals in your home or their damage to our environment or our beloved pets.
Norfolk Natural Living's Dog Pamper Kit has everything you need for your loyal companions post-walk bath. 
Inspired by the Maker's long weekends away with her dog, she decided to create this Travel Pamper Kit to keep her pup clean and fresh after her muddy walks in the countryside!
Kit contains:
• Botanical Dog Shampoo  50ml
• Paw Cleanser  50ml 
• Dog Cologne  50ml 

• Cleaning Cloth - Perfect for gently cleaning your pup's muddy paws.
You can even use the tin to store your pup's favorite treats! 
Tin Box Dimensions: 4 in. w x 5-5/8 in. l x 1-1/2 in. h
Handmade in the UK
The Maker:
Norfolk Natural Living is slow-luxury home care and well-being brand designed to bring a little beauty and even pleasure to your daily rituals. 
Cleaning products can do more than just clean. They can also improve our well-being and even make us feel better. Therefore, you will find only natural ingredients in all products formulated with therapeutic blends designed to enhance your wholeness.
Norfolks Natural Living goods are bottled by hand, biodegradable, non-toxic, free from chlorine and bleach, use plant-based ingredients, and are gentle enough for even a baby's delicate skin. Of course, it goes without saying never tested on animals.