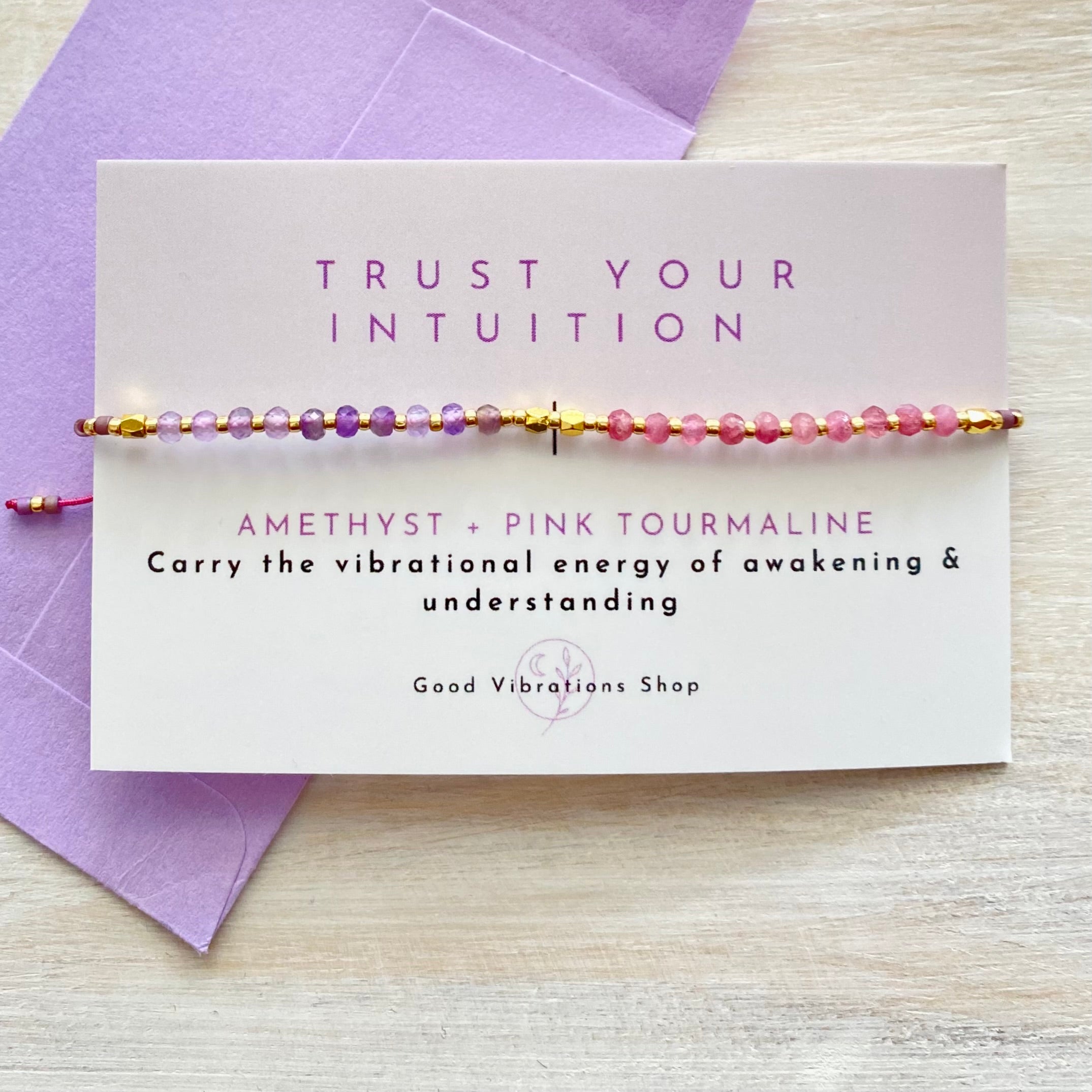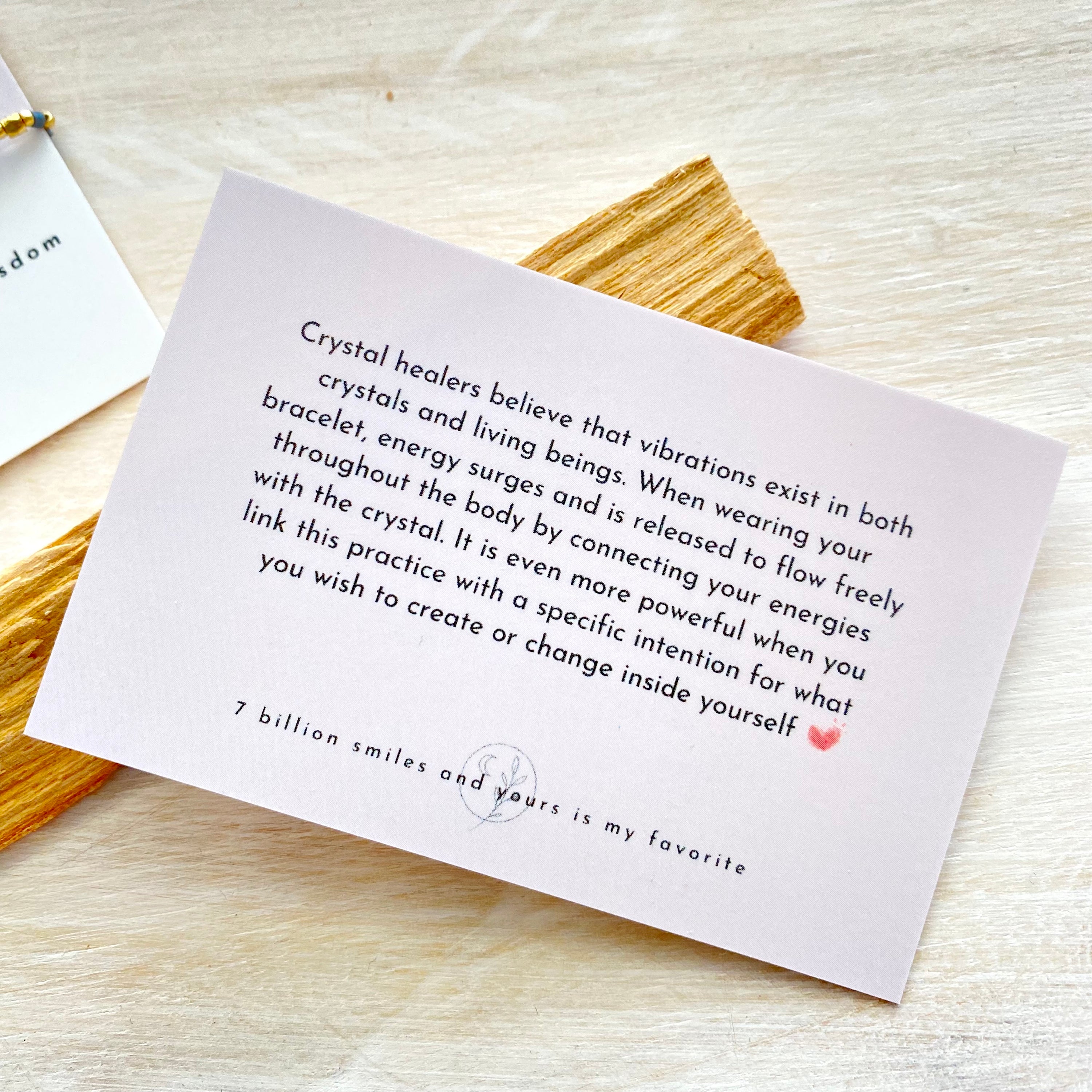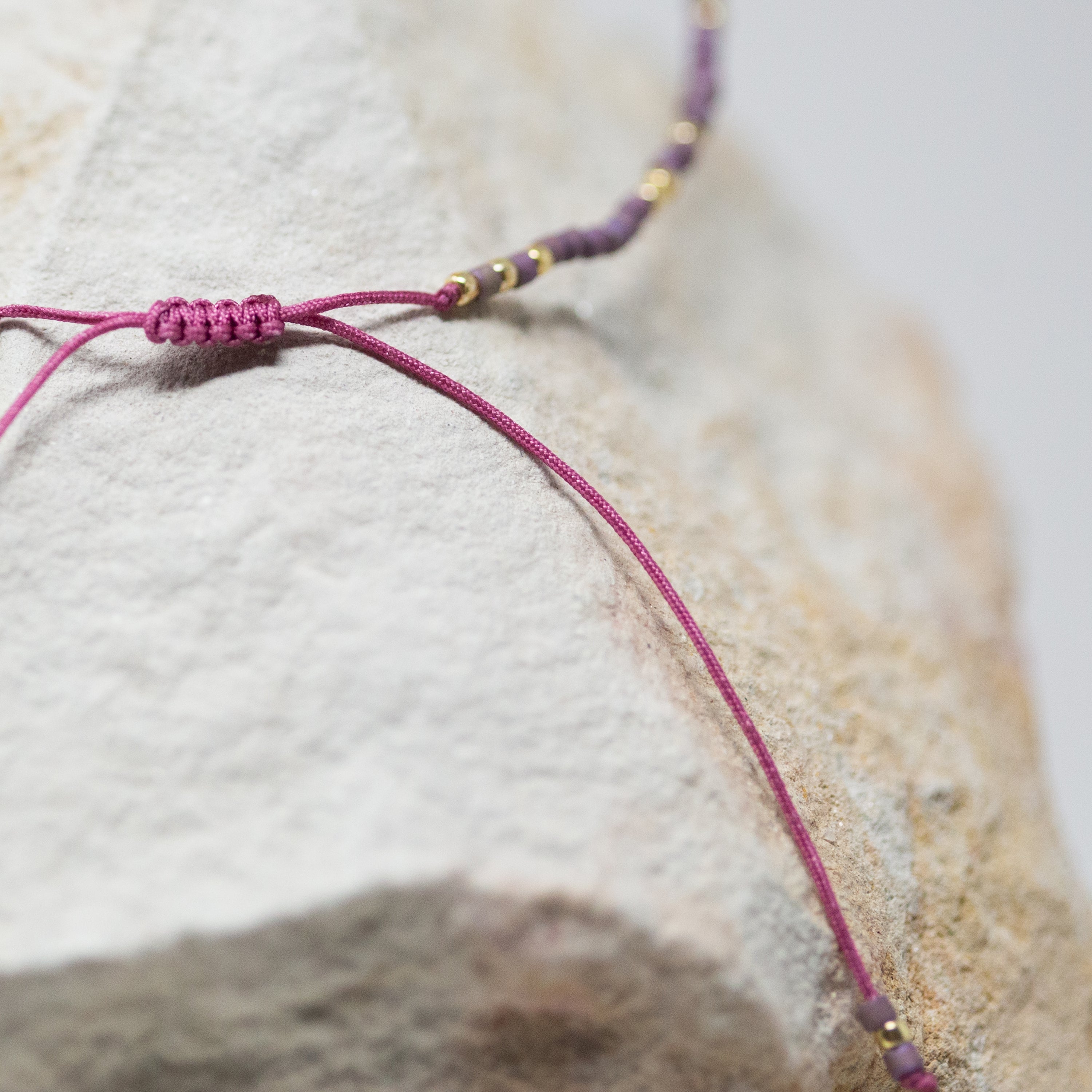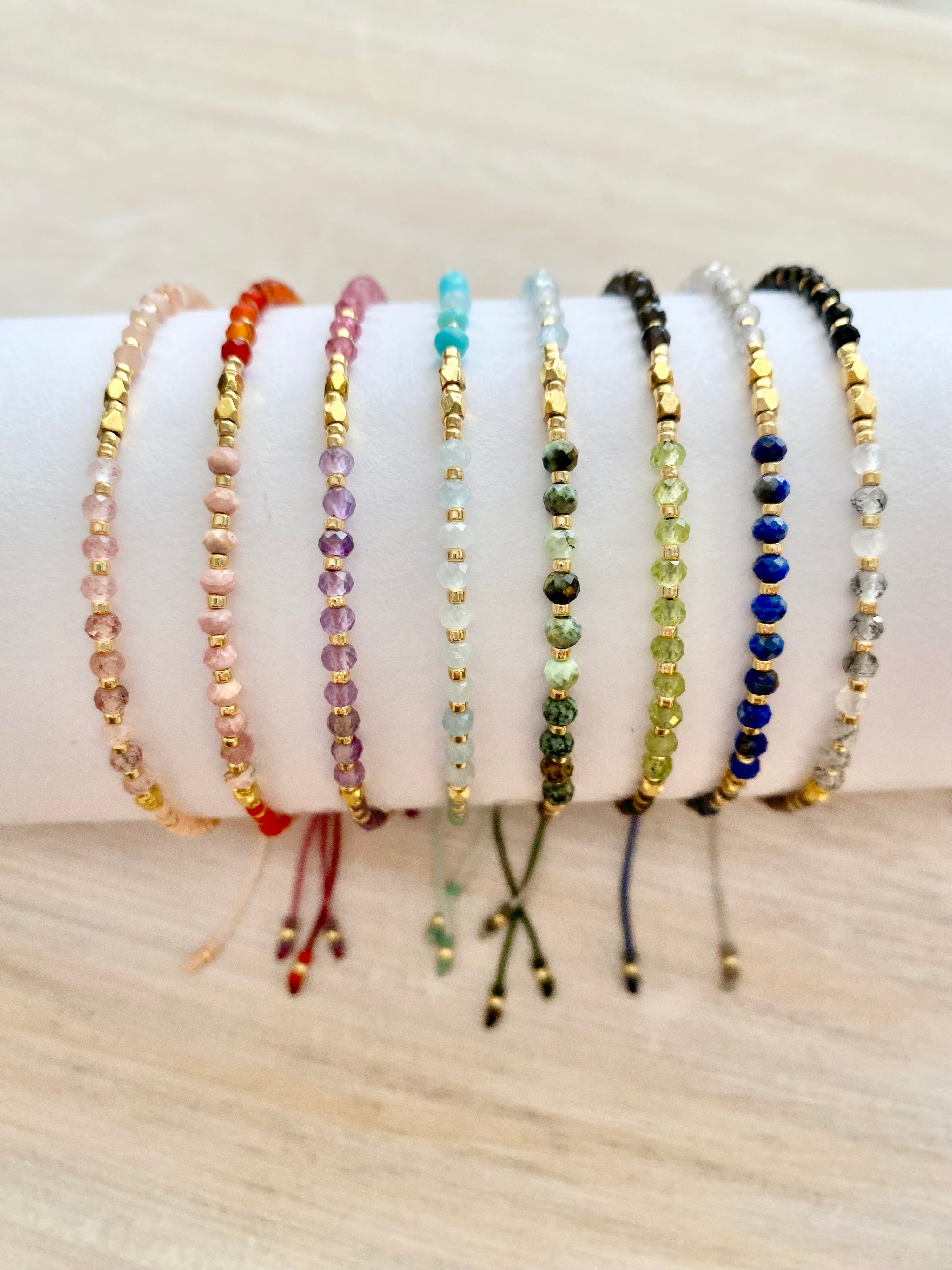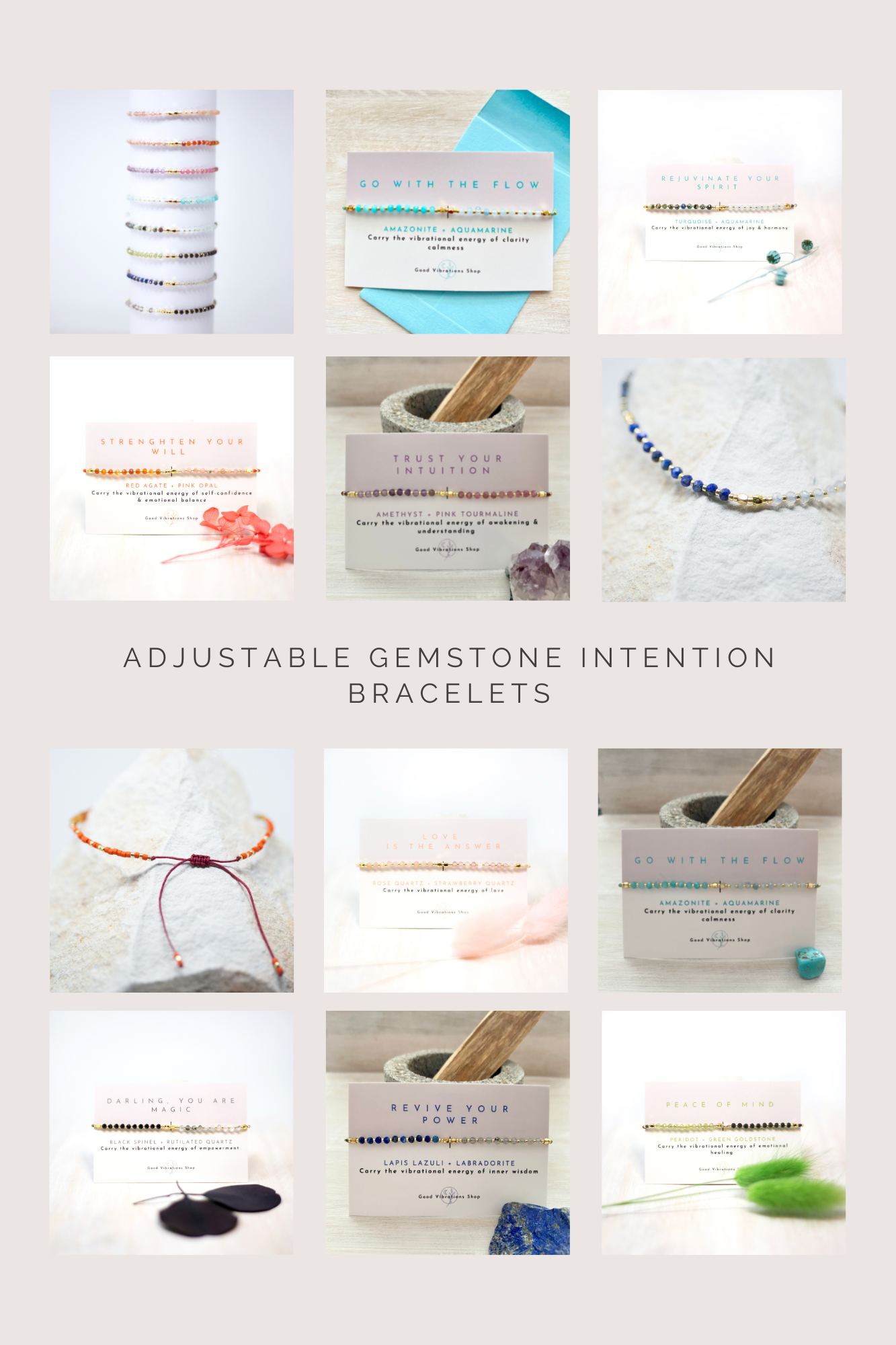 TRUST YOUR INTUITION ⎮ Gemstone Intention Bracelet
TRUST YOUR INTUITION ⎮ Adjustable Gemstone Intention Bracelet
AMETHYST + PINK TOURMALINE
Carry the vibrational energy of awakening & understanding
Crystal healers believe that vibrations exist in both crystals and living beings. Therefore, energy flows freely throughout the body when wearing your Bracelet by connecting your essence with the crystal. It is even more powerful when you link this practice with a specific intention for what you wish to create or change within yourself.
Gemstones measure ca.3 mm in size and are strung on an adjustable, durable cotton silk cord.
One size fits all, i.e., serves 6-9 inch wrist sizes.
Each Bracelet comes on a beautiful 3.3 in x 2.16 in. information card with a matching gift envelope.
TRUST YOUR INTUITION ⎮ Gemstone Intention Bracelet