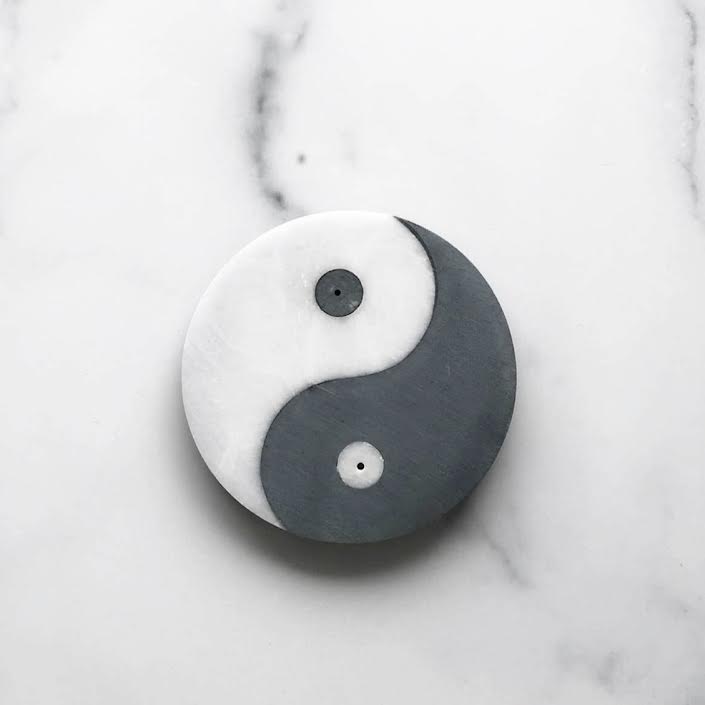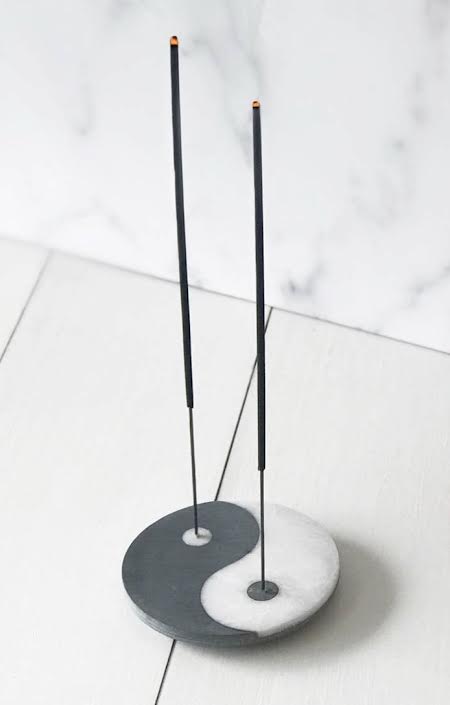 So beautiful, it doubles as an art object!
Exquisitely handcrafted and stylish this incense holder combines white granite and smooth black soapstone to form yin yang. This balanced burner can hold two incense sticks simultaneously, making it easy to mix your favorite scents and ideal for any size room—the perfect accompaniment to your daily rituals. 
Dimensions - 4 inches round
The Maker:
Botanica is a candle & apothecary company devoted to producing aesthetically beautiful and luxurious products that their customers can enjoy using. They are equally committed to supporting charitable organizations with every product they create; they desire to work together toward ecological, societal, and environmental sustainability. For every item sold, one dollar is donated to region-specific non-profit organizations in the areas that are indigenous to their fragrance ingredients. 
All products are handcrafted in the USA and made with the highest quality essential and fragrance oils.