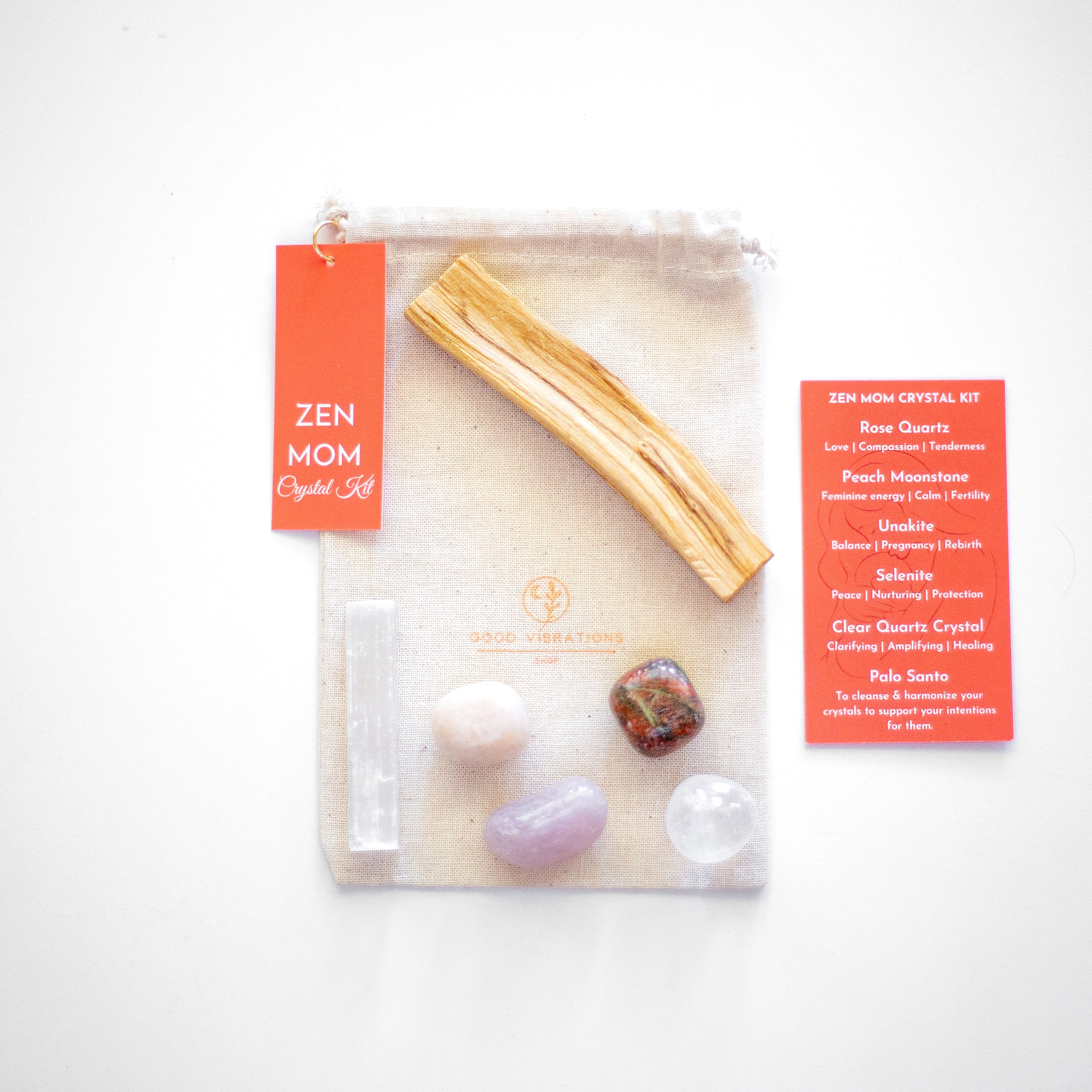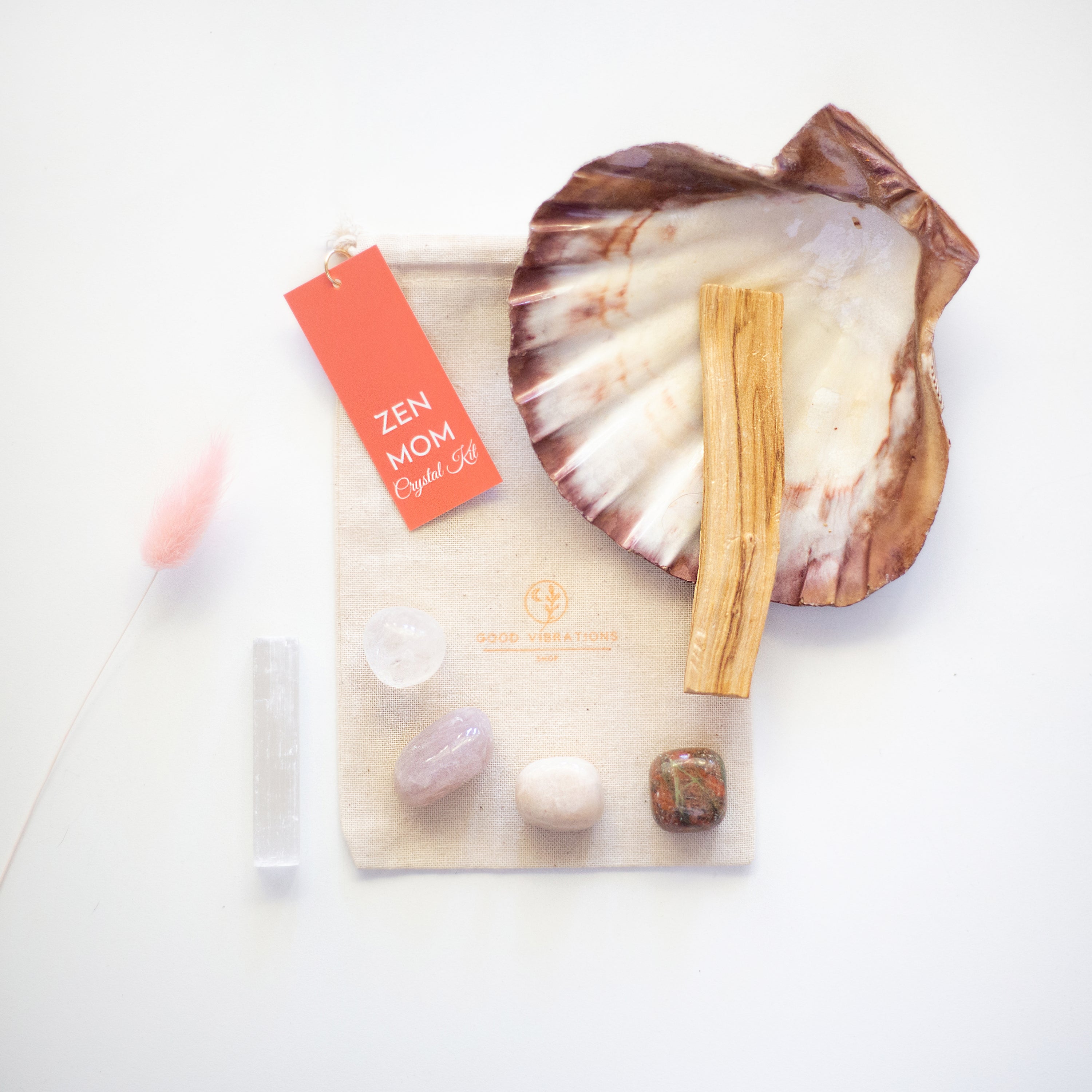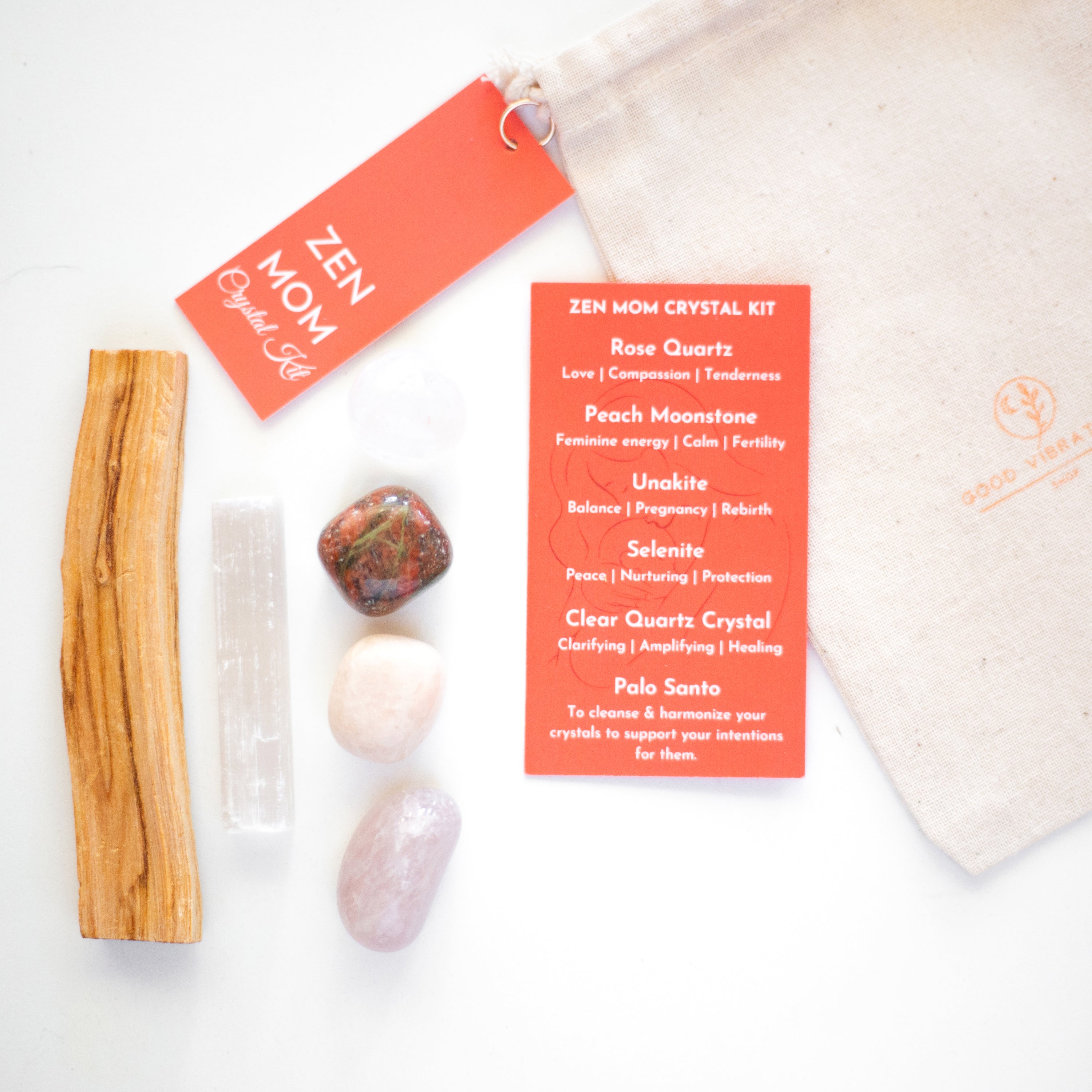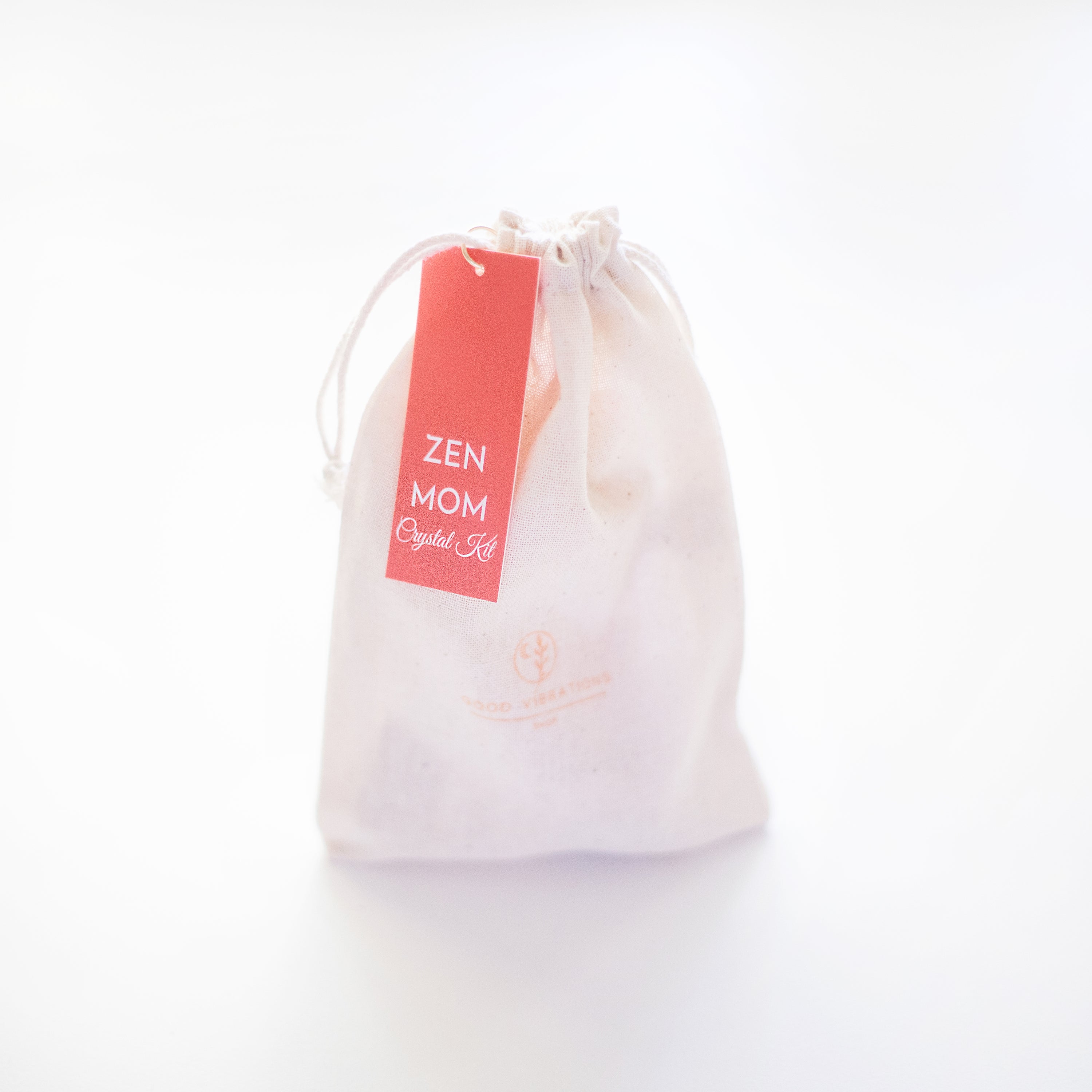 Our Zen Mom Crystal Kit is handcrafted with loving intentions for Moms-to-be, New Moms & all moms who could use a bit of uplifting encouragement. These curated stones are filled with love and healing energy and are meant to provide a sense of peace, inner trust & an overall sense of well-being. They are all set with intentions for feminine power, joy, unconditional love, protection, and calming vibes!

ZEN MOM CRYSTAL KIT INCLUDES:
• Rose Quartz - Love | Compassion | Tenderness
• Peach Moonstone - Feminine energy | Calm | Fertility
• Unakite - Balance | Pregnancy | Rebirth
• Selenite Wand - Peace | Nurturing | Protection
• Clear Quartz Crystal - Clarifying | Amplifying | Healing
• Palo Santo - To cleanse & harmonize your crystals to support your intentions for them.
• Information Card

All crystals have been cleansed and blessed & come with a high-quality organic 100% Cotton pouch.